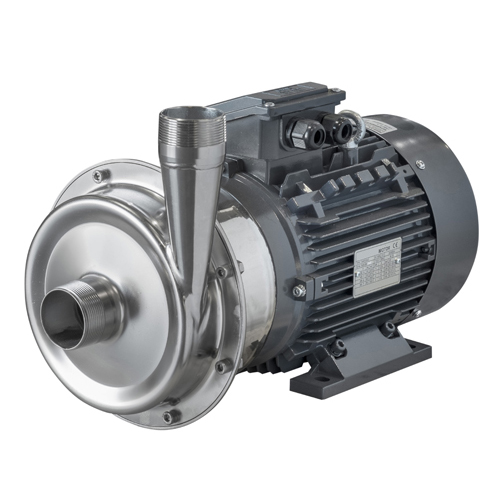 INOXPA is firmly committed to innovation and has always proved it providing the most effective technological solutions.
INOXPA has recently upgraded the design of the Estampinox EFI centrifugal pump.
First, it should be noted that the gasket material has been changed: pump casing gasket is now EPDM (it used to be VMQ) and the mechanical seal gasket is now EPDM (it used to be NBR).
The new feature of the MR pump version is the EPDM gasket between the lantern and the motor shroud (similar to the Hyginox SE gasket).
The motor shroud design has been improved. It is a 3-piece shroud now and it is provided with new supports for the shroud.
INOXPA's team constantly endeavours to ensure the utmost customer satisfaction with the quality of our products.